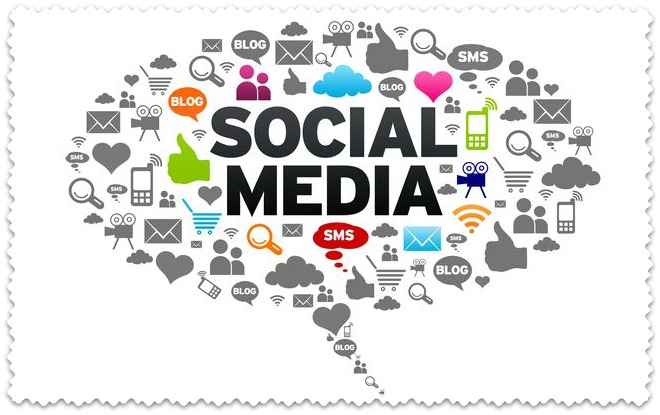 Using Social Media has become as routine as eating and sleep to most people now a days. So, if you're trying to get the word out about your business what's the obvious place you want to make you're your visible…exactly! The best part about Social Media sites are that they are open to pretty much anybody over age 13 worldwide and are 100% FREE. Here are some of the most popular Social Media networks on the web that are gems for business owners:
What Are The Best Ways To Utilize Social Media Sites?
Build A Following – Actively seek those that may have similar interests as you. Invite them to enter into a mutually beneficial relationship through Social Media. Be sure to show each new person some form of appreciation for joining your network.
Syndication – The best way to increase the reach of your business is to syndicate your business material on all the above Social Media sites. It's always best to create content on your own site and share it with all of your Social Media sites. Once you build a following you will start to get consistent traffic to your site which will eventually result in sales if you have products or services that relate to your content.
Humanize – Show your Social Media audience that you are a real person who lives life daily like them. Once people realize that you are a "normal" person like you will get a resounding response from them. Show how great your personality is and someone will be able to relate to you.
Interact – When people start to open up to you they will likely start to reach out and communicate with you. Communicate back! This will build a lasting relationship could eventually turn into a seller and buyer relationship.
Stay Consistent – Your Social Media audience wants to hear from you frequently. I recommend getting different thoughts, shares, and content in front of your audience at least 5 – 10 times a day.
Automate As Much Social Media Posting As Possible
Managing Social Media accounts can be extremely time consuming. You could easily spend your entire day creating, sharing, and following up on your Social Media material. That's were automation can come in and save you an immense amount of time with equal effectiveness with your reach. There are several tools that will allow schedule your postings days, weeks, or even months ahead of time! These tools can sometimes mean the difference between completing a lucrative project or not. All you would need to do is search online for the function you need done and your search engine will pull up a list of them with varying prices(some will start off free).
Social Media is a very effective way to reach your target audience on a consistent enough basis to build a strong, trusting, and lucrative relationship. Take action and build your following now!